New Student Orientation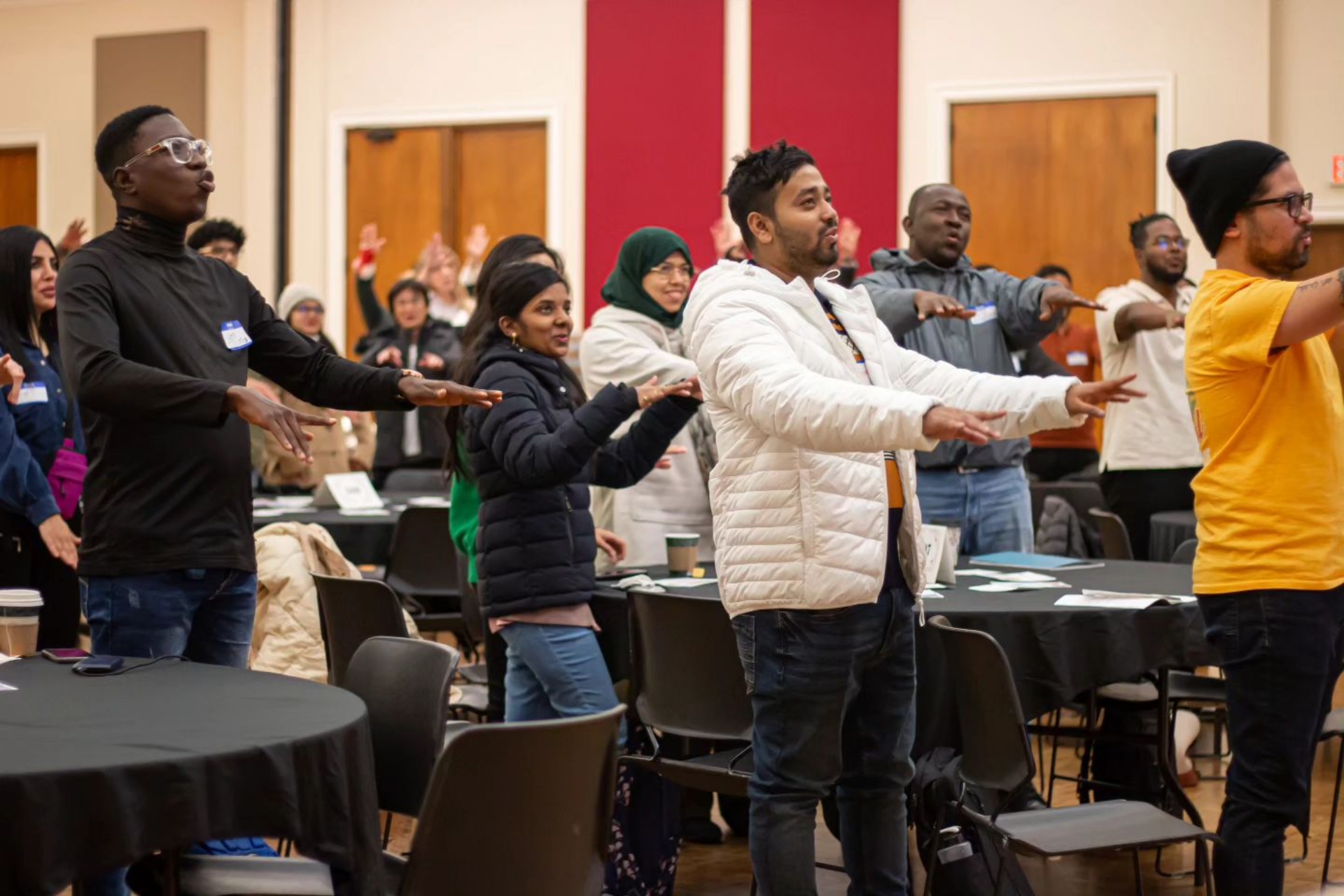 Graduate students at the University of Arkansas are leading change, and we are excited you have chosen to be a part of it. To help you successfully transition into graduate education on our campus, we offer an orientation for new graduate degree-seeking students. Orientation is not required by the graduate school but is strongly encouraged.
Preparing for Graduate School Orientation Course
The Office of Graduate Student Support offers a NEW blackboard orientation course for new graduate students called Preparing for Grad School. The course outlines resources for getting started as a graduate student, financial resources, academic and research success, campus community, health and safety, and living in Northwest Arkansas. Graduate students newly admitted to the University, except Walton and Law students, will be automatically enrolled in the course. We recommend reading through the course at least once, and hope you will refer back to the course to help you find resources as you go through your graduate school journey.
Locate Your Course
Go to learn.uark.edu and click the button, "University of Arkansas Organization Login."
You will be prompted to enter your university email (alunaoro@uark.edu), then Click Next.
Then, type in your university password and click Sign In.
Click Courses on the left side of the screen and then look in your course list to find Preparing for Grad School. This should take you to the welcome page. Don't see your course? Follow these trouble-shooting steps to find your Blackboard courses.
If you need Blackboard support, email bbhelp@uark.edu.
Supplemental Resources and Sessions
The Office of Graduate Student Support will offer supplemental virtual sessions that highlight critical information for new graduate students.
Find more resources on our graduate student support page or in the one-stop student guide.
Questions? Reach out to the office of graduate student support at gradsupport@uark.edu or 479-575-7308. We are standing by to help.